I am supposed to publish these on Wednesdays... dammit - missed again. Greetings to all of you beautiful people. Another week is upon us and the time to party is now! This past week was pretty chill for us but we have work to do this weekend.
First and foremost, we are playing GRAND OLD DAY street festival in St. Paul this Sunday (6/7) at NOON. Its very important that I stress that we are playing at NOON. We'll be on the Salut stage which is at 917 Grand Ave St Paul, MN 55105. True story. Full info to be found here - http://www.grandave.com/grandoldday/. Take advantage of another dirt cheap outdoors Heiruspecs show. Party with several hundred thousand of your neighbors. This is billed as the biggest block party in the country and it's no joke.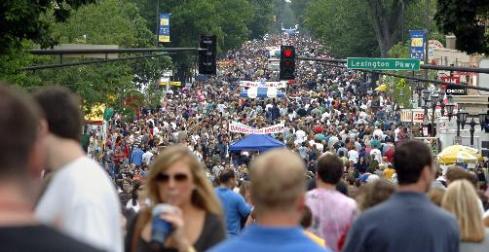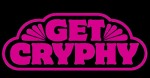 Friday 6/4, Felix hosts GET CRYPHY in 1st Avenue's VIP room with Jimmy 2 Times. Last time Heiruspecs played the Triple Rock, Jimmy 2 Times held down the turntables all night and Friday shall be even more rediculoid. With original mixes of classic rap and dance tracks, this should be awesome. More info and a taste of the music can be found here - http://www.myspace.com/cryphygetting. Details for admission are here - http://www.first-avenue.com/. Oh yes.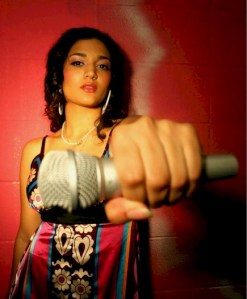 In the main room at 1st Ave on 6/4, our friend Maria Isa is having her CD release party. Congrats! If you want to go check it out please do. Maria Isa, Muja Messiah, Mayda, Danceband, Kill the Vultures, I Self Divine, and St. Paul Slim will be joining her on stage as well. If you've seen us in the Twin Cities or nearby within the last year, you've seen every single one of those acts at least once. Go check it out! Maria Isa is featured on the Heiruspecs song "Lenses" and her band has been holding it down for Sota-Rico for a few years now. Go get em! Heiruspecs is now on Twitter so come and follow us if you're up on it.. http://twitter.com/heiruspecs is the lick! Follow us. Why? Because it proves that we're all up on this social networking thing... I gotta plug Twinkie's McNally Smith Program as well - http://www.mcnallysmith.edu/newsevents/summerprograms.aspx. Please check this out immediately if you have any desire to take part in rap related workshops and classes. "Hip Hop Workshop. McNally Smith's first ever Hip Hop Workshop will be under the direction of Sean McPherson, bassist and bandleader of Twin Cities Hip Hop heroes, Heiruspecs. Sean (a/k/a Twinkie Jiggles) will bring in many prominent emcees, producers, graphic artists and others to cover the essentials – and more – of Hip Hop. Instructor demonstrations and Q&A sessions will mix in with recording sessions and side trips to Twin Cities Hip Hop landmarks for a full week of instruction, insight and career guidance. The week ends with a final performance and a CD documenting each participant's creations. The program is designed for ages 13 and up. Questions? Contact Sean McPherson or visit the Facebook Page." Coming up soon - Big Trouble is June 12 for the How Was The Show 7th Anniversary at the Turf Club Big Trouble is June 27 at Turf Club for the Sensational Joint Chiefs show Thanks for looking! See you at Grand Old Days!- Felix Oh, also... while randomly searching the interweb, I found this.