Dammit, I am late again aren't I? - Felix OK, as usual, thank you guys for coming out to see us. Grand Old Day was a good time and we have all survived a week of confusing weather. Let's get right into it...

iTunes has officially added up 10 Years Strong and Small Steps for your listening pleasure. This is perfect for those of you guys who haven't been able to make it out to a show in a while or don't have access to the older stuff at your local record store. Don't hold me to it, but we may put Antidesestablishmetabolism up there too. Why the hell not? A big thanks to our friends over at Eclectone Records for actually doing the work of this. You may think there's something happening there but we're just lazy. In the coming month, you will start seeing some Youtube style video's where some Twin Cities greats list off their top 10 Heiruspecs songs. I am very much looking forward to that. They'll all be there on iTunes if you don't have them.
Here's a little something from the Bass-man - Sean "Twinkie Jiggles" McPherson;
Here's my update about the McNally Smith Program:
The hip-hop summer workshop planning is going well and we are very excited to have St. Paul's own DJ Judo teaching the fundamentals of turntables. If you are a student in a St. Paul Public School be sure to check out the St. Paul Connections program to see how you can attend the workshop for a very discounted price.
Twinkie is also hosting a new blog over at Twin Cities Daily Planet. Check it out here - http://www.tcdailyplanet.net/blog/2009/06/05/welcome-new-slang-blog.html. He stared off doing a list of the best things ever to happen at Grand Old Days. Big Trouble News -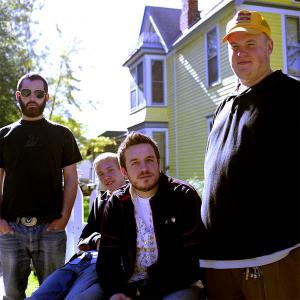 "On June 12 Big Trouble is joining the How Was the Show (howwastheshow.com) 7th Year Anniversary show. It's a big celebration and Big Trouble will be joined by DJ Giving it to They Ass on vocals (aka David Campbell of the Current). Learn more on this awesome podcast. (http://howwastheshowcast.blogspot.com/2009/06/howwastheshowminneapoliscast-cd-reviews.html). There is a new Big Trouble track on the podcast called "Joshu" that you haven't heard yet.
On June 27 Big Trouble will be helping the Sensational Joint Chiefs (firetrunk.com) play their first show club in a long time. The Sensational Joint Chiefs helped raise the Heiruspecs crew and gave them their first gigs at nightclubs in the Twin Cities way back in 1998. It is an honor for Big Trouble to be joining them. Be sure to show up early, these folks can still fill a room.
DVRG has an interesting new thing going on... it's a Theatre Organ mentorship at the Fitzgerald. More on that to come!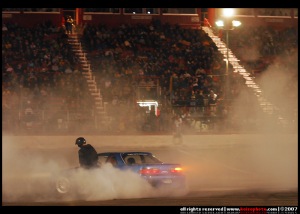 Felix will be on a racetrack again this weekend, June 13 to be exact, this time with a microphone announcing the TMF Opposition drift demo at the first of many Eve of Destruction events at Elko Speedway. If you are into schoolbus racing and figure 8 stock cars, this is your jam. More info can be found at http://www.tmfopposition.com/. What else? I think that may really be it. Big Quarters is out on the West Coast touring. Toki Wright's new album A Different Mirror is IN STORES NOW. Maria Isa's album Street Politics is IN STORES NOW. I leave you with this; I just found out my cousin put out a rap video a while back. He lives in Amsterdam and raps in Dutch. He goes by the name of Prozak. It runs in the family. Check this out...
Thanks, Felix