I feel like I want to be Around you... When the sun goes down, yeah!
- Cassius
Perfect words for the night.
We showed up to catch the end of Martin Devaney's set. Former Heiruspecs member and all around good guy, we had a drink with him accross the street from the show before setting up. Guess what? He aggreed to do Wardrums with us tonight...
Here's a before and after deal; This is 2 minutes before our set...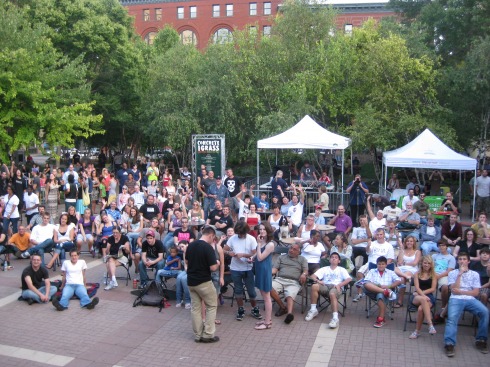 and this is 2 minutes into our set...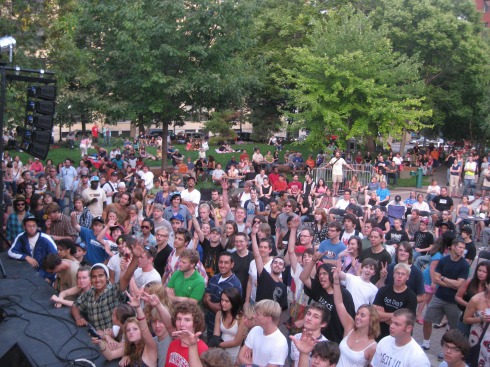 It was a super fun night. I didn't get a ton of photo's this time around as I was too busy swatting mosquito's from the stage. Sorry if I looked like I was flipping out up there. I was getting eaten alive.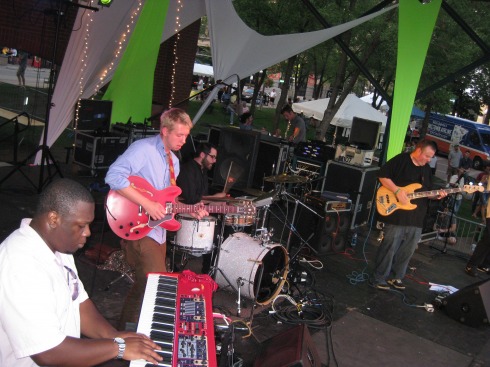 The sun was starting to set and things always turn magical as the sun goes down. I wish I had more pics, I wish I had more pics, I wish I had more pics... There were a TON of photographers there so hopefully some will surface in the general press. Maybe our friend Asha will post hers. If she does, I'll put a link up right away. Here's a blurry one to show the sun went down eventually. Point and shoot fail;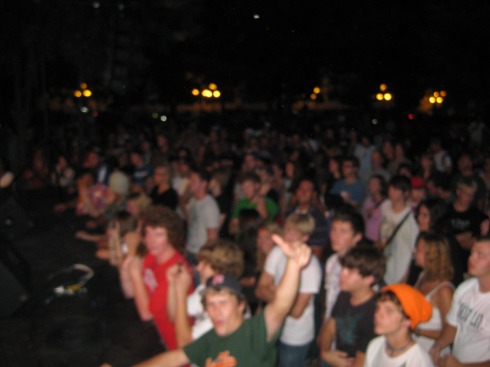 And then there was Carnage!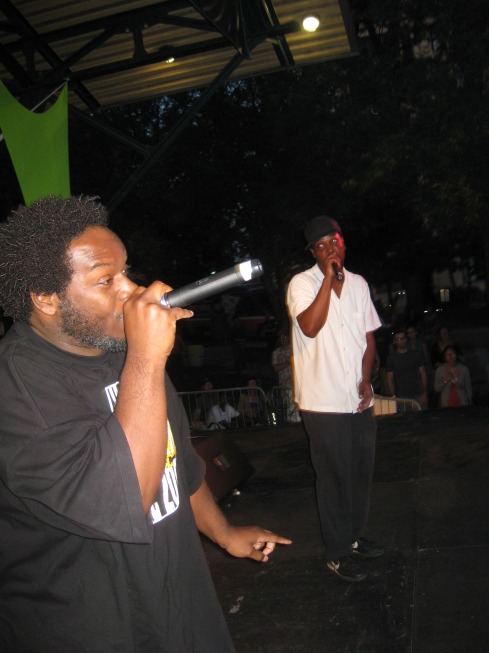 Afterwards, we hung around and signed autographs and took a ton of photo's. Thanks to everyone who came out! It was fun and especially so because it was a St. Paul affair. Here's a pic that I took with my camera because someone's camera phone may not have done the job. Enjoy, and thanks for waiting!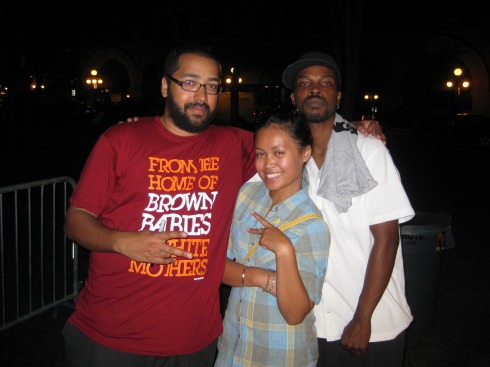 THANKS!