No Calendar Events Found or Calendar not set to Public.
Head over to the City Pages website to view our entry into Local Frames. Local Frames is a weekly column spotlighting the best new music videos featuring musicians and directors with Minnesota ties.
Stone Arch Bridge Festival Draws a Crowd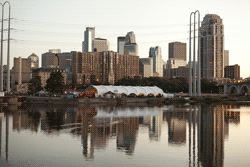 Thanks to everyone who came out to St. Anthony Main for the Stone Arch Bridge Festival.