No Calendar Events Found or Calendar not set to Public.
All artists donating 100% of income from show to the Heiruspecs Scholarship Fund
Saturday, May 19
Turf Club
Saint Paul, MN
Doors: 9:00 a.m.
Featuring: Sean Anonymous | Beatnik DJ Set | Whistle Kid | Special Guests
Just Announced:
Cameo appearances by Aby Wolf, Carnage the Executioner, Dessa, and Kanser!
Advance Tickets: $8 (Purchase advance tickets here)
Tickets $10 at the door
Stone Arch Bridge Festival Draws a Crowd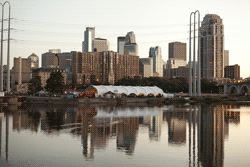 Thanks to everyone who came out to St. Anthony Main for the Stone Arch Bridge Festival.
Last 4 tweets from heiruspecs: